10 Hollywood Movies that will leave you inspired!
There is no getting around the fact that facing obstacles and intense competition can occasionally become a bit too much, and we need some encouragement.  We all enjoy binge-watching movies; some of us do it for entertainment, while others do it as we love movies. Consider finding some inspiration and motivation while watching a movie. We have compiled a list of ten motivating Hollywood films that will leave you feeling wonderfully inspired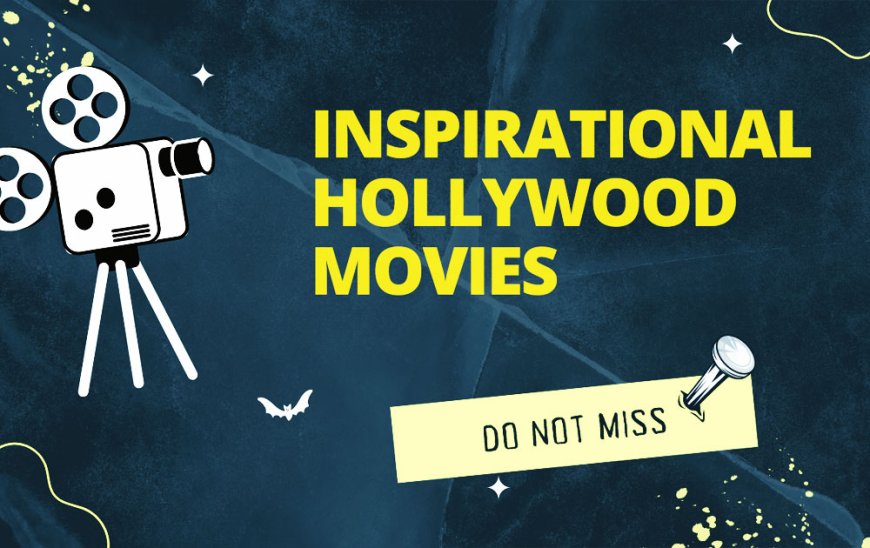 Each film on this list comes from a different genre, has a different plot, and features a different cast, but the only thing they all have in common is that they may all inspire you in some manner.
These inspirational movies will teach you a lot. These films will force you to examine yourself, reflect, and roll up your sleeves to meet life's problems.
1. Forrest Gum
Cast- Tom Hanks, Robin Wright, Gary Sinise, Mykelti Williamson, and Sally Field
Year of release– 1994
Director– Robert Zemeckis
The Forest Gump movie, starring Tom Hanks, was well-received for its narrative, visual effects, directing, and Hank's portrayal of the character.
Forrest, the movie's primary character, is dim-witted, but what's remarkable about him is that he never sees himself as having a disadvantage.
The movie begins with a flashback, and it centers on the life of an Alabaman man named Forest Gump.
The movie's storyline skillfully depicts his life, from his time as a collegiate football player through his service in the Vietnam War and his leadership of a shrimp boat.
With his innocent demeanor, Forrest Gump creates an effect on the audience. The main character of this film consistently attempts to provide joy to others around him in tiny ways.
2. Pursuit of Happiness