All You Need to Know About Backpacking in Uttrakhand: A sereis of 10 Frequently Asked questions!
Uttarakhand's vast terrain, cascading streams, and towering Himalayas are laced with natural beauty. Every season here is a vivid work of art as if Uttarakhand were God's canvas. Learn all you need to know about backpacking to Uttrakhand!
Uttarakhand is regarded as the 'Country of Gods' for being shrouded in lush and encircled by a wall of the Himalayas. Uttarakhand sets you on a fantastic, perhaps magical adventure that guarantees you travel spectrums you've never experienced before. The Beatles' 1968 visit made the state notable as a diversified and fruitful travel destination.
The state's lush James Corbett National Park also lures thousands of people each day in quest of a glance at the royal Bengal Tiger and many other natural species that thrive amid its dense verdure. Visitors from all across the country have journeyed to attend the much-anticipated Ganga Aarti, a spiritual gathering centered on the mystical Ganges.
A visit to these exquisite hillsides is enough to evoke romance in those yearning for affection or spirituality in those trying to unite with the sacred. Uttarakhand's vast terrain, cascading streams, and towering Himalayas are laced with natural beauty. Every season here is a vivid work of art as if Uttarakhand were God's canvas.
Don't underestimate Uttarakhand as yet another spiritual destination; this Land of Gods will astonish you with a plethora of exciting activities during your visit. There's an intrepid soul will miss in Uttarakhand's rugged terrain, whether it's rock climbing, river rafting, trekking, or mountain biking.
Your trip to Uttarakhand, an enigma of folklore and mountaintops, is sure to leave you thrilled. Every gush of pure Himalayan breeze will give you a feeling unlike any other. Live in the area that the Hindus call the "Dev Bhoomi" while discovering the wide array of greenery that awaits you while you're here. A few years from now, when you look back on your recollections of Uttarakhand, unquestionably, your face will light up.
Questions People Ask About Uttrakhand
Question 1: What are our suggestions that you simply cannot afford to miss?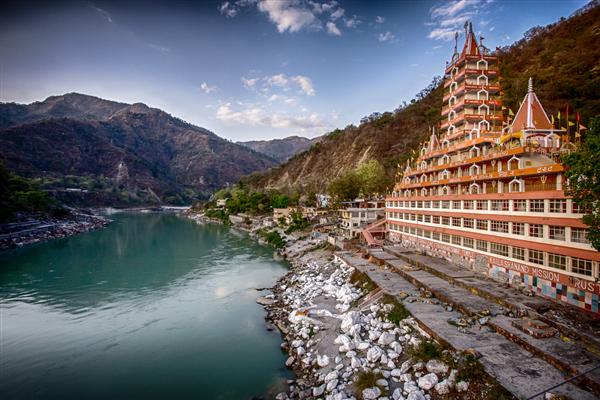 Nainital:
Nainital, commonly referred to as the "Lake District of India," is an idyllic marvel with some of the top sightseeing opportunities. It is framed by breathtaking landscapes on all sides, and some noteworthy sights include Thandi Sadak, Naini Lake, the Nainital Zoo, and the Himalayan View Point.
Jim Corbet National Park:
One of India's most well-known ecotourism attractions, this park was inaugurated in 1938 for the protection of tigers. This park is dedicated to over 600 different species of wildlife and an enchanting forest. As you explore the dark woodlands in search of wild animals, you'll find yourself in complete awe when looking at their enormity.
Chamoli:
This location is notable for its temples, shrines, and mythological anecdotes. This is where the well-known hip-hop movement originated. This location is a must-see if you're intrigued to learn about Gharwali tradition and the cultural practices and traditions practiced in hill-based villages.
Chardham Yatra:
For Hindus, the Chardham Yatra is the pinnacle of all pilgrimages. It covers the Uttarakhand locations of Kedarnath, Badrinath, Gangotri, and Yamnotri. Every year, hundreds and thousands of visitors flock to this pilgrimage, therefore if you happen to be in Uttarakhand, you must not miss this venerated journey. You can go to these locations even if you don't practice religion and have a desire for some new experiences.
Haridwar and Rishikesh:
Both of these locations are significant places of pilgrimage since the holy river Ganga departs the foothills of the Himalayas from here. On the many Ghats, you may find here, people worship the river, and it's worth witnessing their devotion, especially the captivating sunset aarti. In addition to being a center for adventure, Rishikesh is well-known for its river rafting and other water activities.
The Flower Valley:
This region will captivate you considering that it is pure heaven on earth. In the spring, the valley becomes entirely covered in blossomed flowers, giving you the impression that you are dancing on a canopy of vivid and bright blossoms. The tourists encounter a truly magical time throughout their getaway to this beauty.
Auli:
Auli is the perfect location for all our adrenaline junkies, especially if activities, such as skiing, are your thing. Your thrilling dreams might come true on a 3 km long slope that has been designed for skiing. Trekkers can hike to the Kuari Pass, which ascends through the picturesque Nanda Devi National Park.
Question 2: what you will adore the most on your trip to Uttrakhand?
Natural Splendor:
Destinations in Uttarakhand have an additional appeal due to their scenic appeal because they are nestled in the laps of snow-covered mountains. Your getaway is confirmed to be completely gratifying owing to the River Ganga's raging waters, the snow-capped mountains, the chilly climate, and the generosity of the pleasant residents.
Serenity and Tranquility:
If you are looking for stillness, tranquility, and rejuvenation, this place is going to let you enjoy it. Any location in Uttarakhand is going to provide you with a pure sensation of tranquility and enable nature to treat you.
Tourist-friendly setting:
Since tourism contributes to the majority of the state's income, there are numerous facilities for visitors, including effective public transportation, booking offices, restaurants, internet and calling services, and city-to-city transportation, ensuring that they have a smooth journey to Uttarakhand.
Trek routes that will bring adrenaline rush:
Some of the most stunning hiking routes in the world may be found in Uttarakhand. Every year, both Indian and foreign tourists come here to indulge their passion for adventure. There are excursions in Uttarakhand that you are bound to remember for the rest of your lives, and there are routes of various levels of difficulty.
Cleanliness:
One of the main problems with destinations for tourism is their extreme uncleanliness. However, Uttarakhand still strives to preserve its natural beauty, especially at some attractive locations, with an acceptable amount of trash and pollutants around you. You will like this place.
Question 3: What time of year is ideal for visiting Uttarakhand?
You can enjoy Uttarakhand's grandeur in almost any weather. For those who enjoy the outdoors, summer may seem ideal, yet each season has its appeal in this part of the country.
July to September:
Rainfall occurs in Uttarakhand from July to September, but don't let that ruin your vacation. In the mountains, the summertime monsoon is a pleasant time of year when one may soak up the natural splendor. Depending on the amount of rain, the temperature during these months ranges from 20 to 38 degrees.
October to February:
If you want to see Uttarakhand in all its grandeur, winters there are ideal because they are chilly yet delightful. There is a wide temperature spectrum, from 3 to 15 degrees Celsius. Even though certain places can temporarily close due to excessive snowfall, you can still visit several other locations throughout the winter, including places like Corbett, Haridwar, Nainital, and the Valley of Flowers.
March to June:
The summer months in the state of Uttarakhand are thought to be the best time to travel because the temperature is not too high and ranges from 20 to 35 degrees. During these months, visitors can discover the state and its staggering splendor. Though stunning Uttarakhand is an attraction for many tourists who want to try their hands on the ultimate sport: river rafting, be ready to expect an upsurge of people.
Question 4: How can you reach Uttrakhand?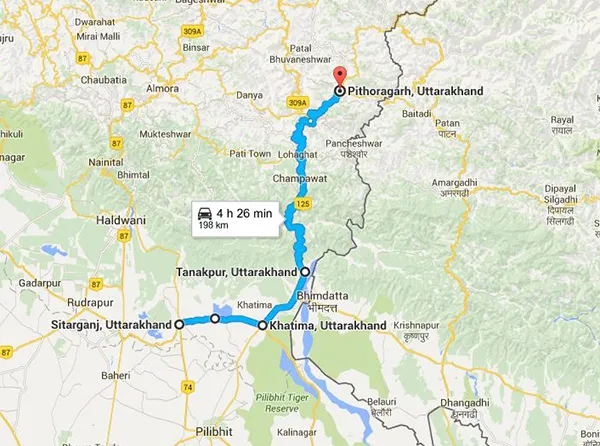 Uttarakhand is readily accessible via a wide variety of transportation options, so visiting there is not at all difficult. Here are several simple methods to get there:
By Air:
Jolly Grant Airport in Dehradun and Pantnagar Airport, which is close to Nainital, are the two domestic airports to which Uttarakhand is accessible. There are plenty of flights from Dehradun to Delhi and other significant Indian cities, but there are few that go through Pantnagar. Before confirming reservations for trips to Uttarakhand, make sure to keep a close watch on them.
Via Rail:
Across the entire nation, rail routes provide an economical means of transportation. A few significant junctions, including Haridwar, Dehradun, Rishikesh, Nainital, Kotdwar, Kathgodam, Pauri, and Udham Singh Nagar, connect Uttarakhand to the rest of the country. From any of these railway stations, you can board a train for traveling to and forth to any major city in India.
By Road:
Uttarakhand's extensive road system has excellent connections to Delhi and other important state highways. There are bus services available all around the state that can take you to some of the primary roads and highways in Uttarakhand.
Question 5: What are some of the prominent destinations in Uttrakhand that lure a plethora of tourists?
Uttarakhand is known for its breathtaking scenery and numerous pilgrimage sites, and it is full of places to visit while on vacation. Here are a few places you absolutely must visit, whether you enjoy exploring places of great spiritual significance or you enjoy thrill-seeking and adventure:
Dehradun: renowned for its beauty and hilly terrain.
Nainital: known for its tranquil lakes and atmosphere.
Visit Mussoorie to see the magnificent Kempty Falls
Rishikesh: a place to engage in exceedingly difficult adventure sports and vivid spirituality.
Haridwar: For its energetic temples and pristine ghats, Haridwar.
Question 6: what are some of the best things to experience in Uttrakhand?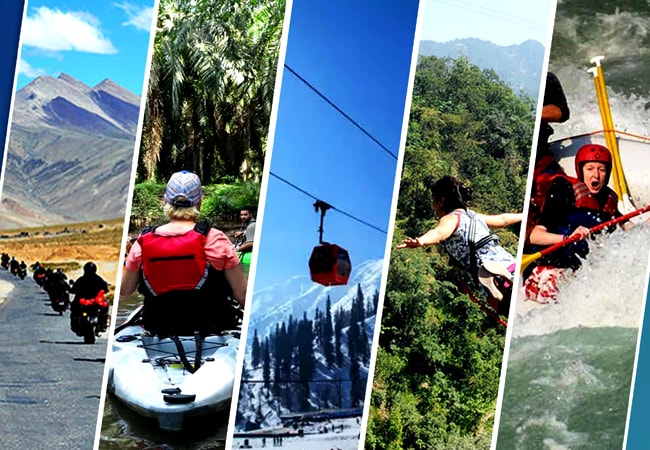 The planning of your trip to Uttarakhand is not as challenging as it might appear at first. You can set aside some time for peace and enjoyment while also taking component in the many enigmatic adventures this Land of Gods has to offer. You can choose your travel itinerary, destinations, and activities based on your interests. Following are a few well-liked adventures to partake in while visiting Uttarakhand:
In the winter, ski down a snow-covered peak in Auli.
Partake a thrilling Ganges river rafting adventure in Rishikesh.
Experience bungee jumping in Rishikesh over a rocky river.
In the Tons Valley, pitch your tent amidst gushing streams flowing from the majestic peaks covered in snow.
Visit Jim Corbett National Park for a glance at the rare tigers.
Visit the Chamoli district of Uttarakhand's Valley of Flowers.
Question 7: What are the best eateries to experience the local cuisine of the state?
Uttarakhand has a modest cuisine that goes hand in hand with nutrition and taste despite the state's rich cultural ancestry and traditions. Due to the plentiful supply of milk in Uttarakhand, a lot of dairy products can be found there. Chapati, seasonal vegetables, fruits, rice, and dessert make up a typical Uttarakhandi meal. Don't skip out on trying the delicious Jhangora Ki Kheer, a well-known dessert in the area. Most of these dishes are available to try in local eateries.
Question 8: What are the most well-known temples in Uttarakhand?
Every year, thousands of pious pilgrims travel to Uttarakhand in the hope of capturing a brief glimpse of the Eternal. There are plenty of temples dispersed throughout the Holy Land of Gods, but here are a few to cross off your list if you're planning on shortlisting some:
Rudranath Kalpeshwar Temple
Question 9: What are the Uttarakhand UNESCO World Heritage Sites?
The Valley of Flowers, located opposite the renowned worldwide Nanda Devi National Park, has been proclaimed a UNESCO World Heritage Site for its jaw-dropping panorama and rich floral display. The reason for its solitude is the perilous trip that leads to it. The site is only open during the summer and demands a nominal cost. Following spring, you may see the blossoms in their full glory.
Question 10: Which hill station stands among the most well-known hill stations in Uttarakhand?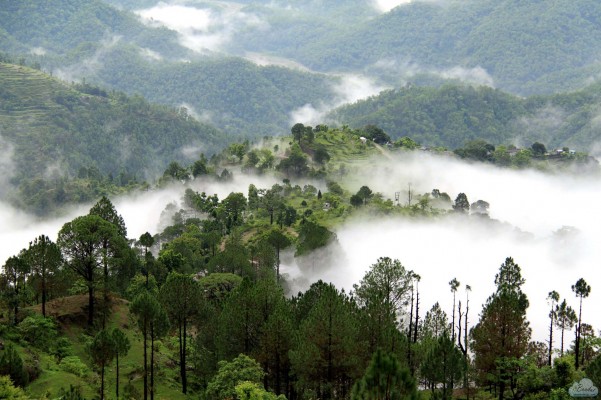 Owing to the fact that it is located on a mountain, you have ample opportunities to visit one of Uttarakhand's many charming hill stations.
Mussoorie - Known as the "Queen of Hills," Mussoorie is the pride of Uttarakhand owing to its beautiful beauty and setting in the clouds.
Nainital - Currently attracting a slew of tourists from around India, Nainital is the ideal getaway for newlyweds as well as enthusiastic millennials.
Auli - With its snow-covered slopes and lush deodar forests, Auli is quickly becoming a favorite among winter sports aficionados.
Bhimtal - You must have read about the picturesque lake at Bhimtal, which is an outstanding area to spend the summer season in Uttarakhand.
Lohaghat - Blessed with pleasant temperatures all year, Lohaghat is ideal for individuals looking for a bit of history as well as a stunning vista.

What's Your Reaction?