EMBRACING CREATIVITY: UNLEASHING YOUR ARTISTIC SIDE
Everyone has the capacity to be an artist in their own particular way since creativity has no bounds. Explore your creativity, embrace your artistic side, and let your imagination run wild.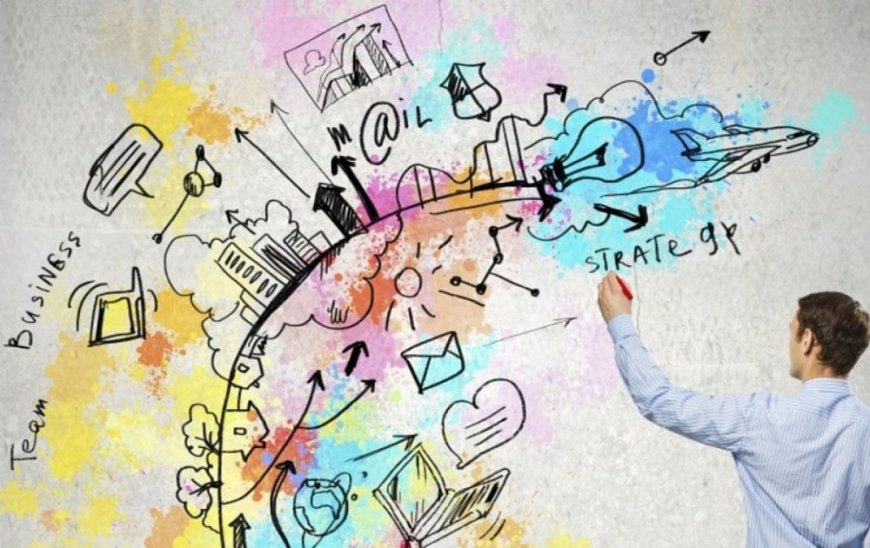 It may be a rewarding and exciting journey to embrace creativity and unleash your artistic side. Exploring your creativity can lead to happiness, self-expression, and personal development whether you're an experienced artist or just getting started. The following advice can assist you in realizing your artistic potential:
1. Start by being curious: Keep an open mind as you embark on your artistic adventure. Look into various artistic styles, mediums, and techniques to discover what speaks to you. To extend your horizons, go to art exhibits, and museums, and immerse yourself in different aesthetic experiences.
2. The first step is to study the fundamentals of your chosen art form if you are a newbie. Attend lectures, view videos, or read books on the topic. Knowing the fundamentals will provide you with a strong basis to build on and develop your skills.
3. Consistency is essential When it comes to refining your artistic ability aside time just for routine practice. Treat it like a discipline even if you can just dedicate a little amount of time every day. You'll get better and develop your artistic style more as you practice.
4. Recharge: Creativity emerges when you give yourself time to unwind and rejuvenate. Take breaks from your artwork to pursue hobbies, discover new interests, or just go for a stroll in the park. These downtimes might provide you with fresh inspiration and enable you to view your work from new angles.
5. Enjoy the adventure: Discovering and developing your artistic side is a lifelong endeavor. Enjoy the process, acknowledge your accomplishments, and keep in mind that the joy of creation is just as significant as the outcome. Savor each moment and allow yourself to become absorbed in the artistic experience.
What's Your Reaction?