Review of "The Wheel of Time (TV Series 2021)" on Amazon Prime
The Wheel of Time, an upcoming American epic fantasy television series set to premiere on Amazon Prime. The series is based on Robert Jordan's novel series of the same name and produced by Sony Pictures Television and Amazon Studios, with Rafe Judkins serving as showrunner. Distributed by Amazon Prime Video. production companies are Amazon Studios.
Series name – The Wheel of Time
Directed by – Rafe Judkins
Age Rating – TV-14
Season – 1
Episodes – 8
Genre – Drama, Action, Adventure
Aspect ratio – 16:9 HD
Release Date – November 19, 2021
Also known as – La rueda del tiempo
Original Language – English
Countries of origin – United States
Official Website – primevideo.com
Review -
While streaming services have sounded the death knell on the 'Golden Age of TV,' an era that began with The Sopranos in 1999, they have signalled the arrival of what can only be described as the 'Platinum Age of Streaming.'
While watching the initial few minutes of Amazon's The Wheel of Time, as glorious vistas and state-of-the-art visual effects made their way across the screen, I couldn't help but think about how far 'TV' has come.
The scale, scope, and production design on The Wheel of Time are of a standard to compete with the very biggest and best that blockbusters have to offer.
And that's just the sheen; the merits of the show go far beyond surface level - there are epic forces of light and dark at play here.
As a show based on rich source material, one of The Wheel of Time's greatest strengths was always going to be its dense and sprawling world.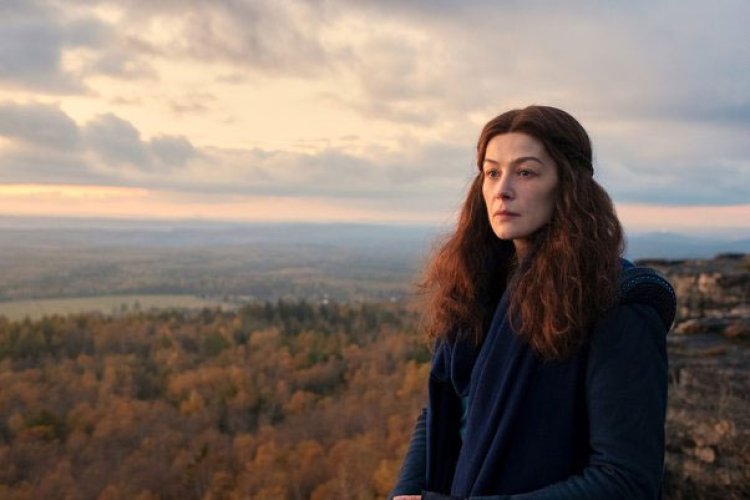 And based on what we've seen so far, the showrunners have done an excellent job of establishing this fantastical world, and that too while minimizing exposition dumps, which is, unfortunately, a pillar for shows of this nature.
The Wheel of Time's dedication to sticking to the age-old mantra of 'show, don't tell' is on full display in the opening episodes, and the show is that much stronger for it.
Also worthy of mention is the show's visual identity. It would be an understatement to say the show 'looks good.' Considering the astronomical budget it's operating with, that is essentially a given.
This is a lively world, and yet it has a lived-in feel to it. I rather appreciated how the show eschews visual convention and stays far away from turning this medieval world into yet another 'grim-dark setting.
The cinematography does an excellent job of visually representing the bright and lively nature of The Two Rivers, all the while offering a contrast to the darkness emerging from the shadows.
Further, any mention of The Wheel of Time must come pre-ordained with praises for Rosamund Pike. One of the performers of her generation, although somewhat unheralded, Pike leads a plucky but relatively inexperienced cast.
And while the younger performers will likely grow into their roles, Pike needs no such primers - she comes to the party from the moment she appears on the screen.
Like all great actors, Pike's genius can be seen in her almost imperceptible nuances and inflexions. She's playing a rich character, and when you give Rosamund Pike the right tools, she hits a home run, almost always.
It's too soon to start drawing comparisons between The Wheel of Time and other televised works of fantasy, partly because the show is in its nascent stages but also because it's a show - based on the opening episodes - capable of standing on its own two feet.
What's Your Reaction?