10 MOST HATED PEOPLE IN THE WORLD
Some people are the most hated people from all over around because of their actions, their comments, their sayings, and other things as well. They have been accountable for their behavior and their arrogance too.
Hatred is a strong word that depicts someone's ongoing disdain as a result of serious wrongdoing, remarks, or acts committed against you or the person. Contrarily, the many and inexplicable causes of hatred are mostly influenced by the personalities and relationships of different individuals.
The following is the list of 10 people who are hated most of the time in the world today:
Image source - BBC News
1. Xi Jinping- A politician from China, Xi Jinping has held the positions of President of the People's Republic of China (PRC) since 2013, General Secretary of the Chinese Communist Party (CCP), and Chairman of the Central Military Commission (CMC) since 2012. By serving as the chair of the newly established National Security Commission, as well as new steering committees on economic and social reforms, military restructuring and modernization, and the Internet, Xi, the central figure of the People's Republic's fifth generation of leadership, has markedly centralized institutional power.
Image Source - nbcnews
2. Martin Shkreli- More than just collecting a few hundred thousand dollars in "rip-off" earnings, Martin Shkreli has accomplished much more. Martin has achieved feats that are equivalent to Ponzi schemes and have tarnished his corporate image. As long as it wasn't them, the world doesn't care who conned them out of billions of dollars.
3. Ted Bundy- Since he ostensibly learned he could stand his penis erect, Ted Bundy has been a serial murderer, rapist, pedophile, and necrophile (the act of enjoying the company of a dead corpse or doing horrific things to it). Official records show that over 36 women were killed by a sick person, whose body parts were dismembered, dumped in remote locations, and occasionally even damaged.
4. Jared Fogle- During the powerful, agitated, and passionate rallies by a sizable number of anti-Fogle members of society showing their intense loathing for him, the phrase "Up yours, Jared" is publicly spoken. The sentence might also be taken as a pun because Jared will be locked up. The fact that he will be a marked man in jail as a result of his admission of guilt for having acquired child pornography and having illicit intercourse with juveniles and underage females, among other things, means that there is no wordplay in this sentence.
5. Justin Bieber- Love him or hate him, the guy has had his fair share of admirers and critics, but on a worldwide scale, the Haters take the cake for being the majority of those who disapprove of Justin Bieber for a number of odd reasons, making him one of the most despised individuals in recent times. Michael Jackson and Prince were in the same situation as Justin Bieber when they went "crazy." There is no denying or disputing the fact that each of these performers has created a number of globally popular singles. Because of the celebrity's voice's slightly "girly" tone, it is obvious that some people dislike him on a global scale.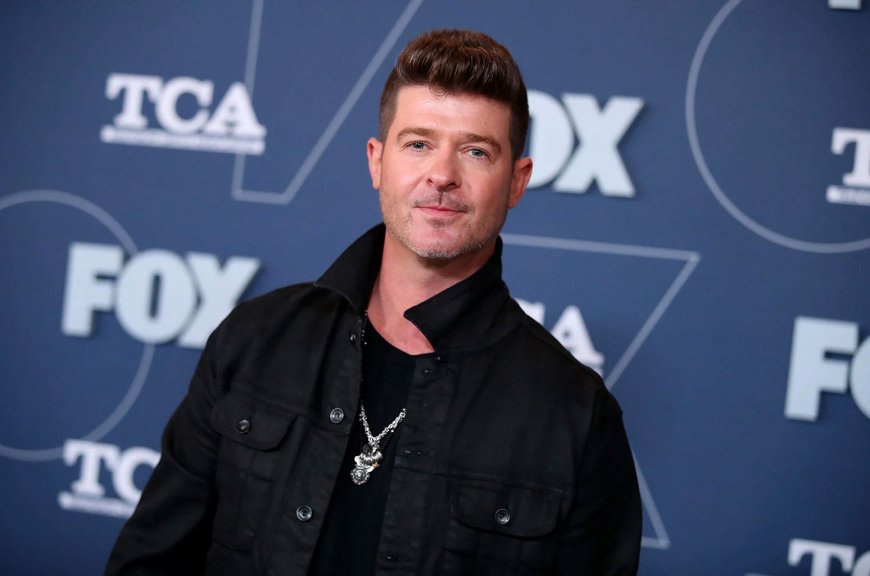 6. Robin Thicke- Robin Thicke, the singer of the hit song "Blurred Lines," which started off with a funky beat that sets it apart from other contemporary songs, is accused of portraying a whole rape theme through the incredibly elaborate and captivating audience video created for the track. Critics and people who were alarmed have suggested that Thicke has been attempting to make it seem acceptable to abuse others. He deserves a lot of credit for going from zero to hero in some elements of his music career since his climb to prominence has had a huge influence.
7. Vladimir Putin- Around half of Americans thought favorably of Russia ten years ago. There is no denying that times have changed. A recent Wall Street Journal survey found that the invasion of Ukraine by Russia was to blame for Putin's image as a pariah. 90
% of Americans now have a negative opinion of Vladimir Putin, the president of Russia, with 86% of Americans expressing a very unfavorable opinion. Just 4% of people express favorability. Being a former intelligence operative, many of Putin's former partners and friends assert that he feels uncomfortable and restless. He overstates the danger and takes a "we against them" stance. He cherishes loyalty and detests betrayal. He governs a democracy that does not adhere to democratic ideals.
8. Kim Jong Un- During the past 50 years, North Korea has been accustomed to making absurd threats that have never materialized. Some people think that because Kim Jong Un is one of the worst dictators in history that there can never be peace in Korea as long as he is in power. He neglects to provide his people's basic requirements, causing them to starve to death. He inspires both developing nations that are close by and superpowers like the United States. For many years, North Korea has participated in a "provocation cycle," as described by specialists in Washington. The dangerous propensity for this cycle to spiral out of control under Kim Jong Un's leadership.
9. 6ix9ine (Daniel Hernandez)- The rapper from the United States 6ix9ine is first on the list. You might be surprised to learn that he takes great pride in his reputation as a troll on social media and for having a criminal history. In addition to being exceedingly arrogant, he is also a pedophile and a racist for using the n-word even though he is not black. He was found guilty of murder conspiracy and armed robbery and is said to have been a member of the gang. He is the most despised guy on Earth because of his criminal history and juvenile behavior.
10. Kanye West- Kanye West might be one of the best rappers of all time, but that doesn't stop him from being incredibly arrogant. One of the best examples of him being a narcissist is the way he upstaged another performer at the 2009 MTV music awards. He's extremely obnoxious and instinctively plays the race card which cheapens a real-world problem. His disrespectful nature is why people despise him so much.
These above-mentioned people have been the most hated people from all over around because of their actions, their comments, their sayings, and other things as well. They have been accountable for their behavior and their arrogance too.
What's Your Reaction?