TOP 10 IT BRANDS
As IT is taking over the world so fast and moving ahead with so much success, the following are the top 10 IT brands that are leading today in the world. Have a look,
1. ACCENTURE - For the fifth year running, Accenture remains the most valuable IT services brand in the world. In the area of information technology consultancy and services, the firm keeps innovating. With a stellar Brand Strength Index (BSI) score of 87.8 out of 100 and an associated AAA brand grade, Accenture is also the strongest IT services brand on the list. The skilled services company, which has competence in digital, cloud, and security, has a significant presence in the market. Accenture is creating a robust digital ecosystem by creating and fostering a number of strategic alliances with well-known companies including Google Cloud, Microsoft, and Meta.
2. TCS - TCS is the second most valuable IT services brand on the list. When customers transitioned to different hybrid working practices this year, TCS executed several customized transformation initiatives.
3. INFOSYS - With a strong brand strength rating of AAA- that complements its brand value, the Indian IT services brand Infosys has solidified its spot as one of the three most valued IT services brands worldwide.
4. HCLTech - HCLTech just changed its name from HCL Technologies to reflect its new posture, "Supercharging Progress." In order to change preconceptions and spread awareness as the preferred digital partner for multinational corporations through its unique services and products and to place itself as an ideal place to work for top talent, HCLTech has created a new logo and visual identity that reflects the brand's new purpose and employee value proposition. The company's dedication to inclusive growth in the communities in which they operate as well as the crucial role they wish to play in establishing a sustainable world for future generations is emphasized in the new task.
5. LTIMindtree - The brand with the fastest growing markets, up 74.8% after a successful merger, is LTIMindtree. Once L&T Infotech and Mindtree successfully merged in 2022, the fastest-growing IT services brand. This combination will make it possible to spend more on personnel and technology, enabling LTIMindtree to grow into a significant player in the market and strengthen its reputation.
6. TECHMahindra - Tech Mahindra climbs four spots to rank 11, with the 25th-fastest increase in brand value. As one of the brands with the quickest rate of growth in the Brand Finance IT Services 25 2023 list, Tech Mahindra (brand value up 15% to US$3.5 billion) moved up four spots this year, from 15th to 11th, more than any other brand. Since the start of the epidemic, it has seen a roughly 66% boost in brand value. As seen by its outstanding rating this year, the firm is ideally situated to further combine sustainability with digital transformation. The company boasts "a purposefully diversified and internationally inclusive staff" and is one of the few Indian businesses that have appeared in Bloomberg's Gender-Equality Index on many occasions (GEI).
7. IBM Consulting: With the sale of Kyndryl, the brand value of the US-based global corporation IBM has drastically decreased. Around $19 billion in revenue was lost as a result of the transaction, which reduced IBM's brand value.
8. Cognizant: The multinational American IT services and consultancy firm has taken fifth place on the list. In 2022, the company's brand worth will increase from 8 billion to 8.7 billion.
9. CAPGEMINI - Sixth on the list is Capgemini, a firm with its headquarters in France. The business, which had a market value of 6.75 billion in 2021, has seen considerable sales growth. At this time, the corporation is worth $8.1 billion.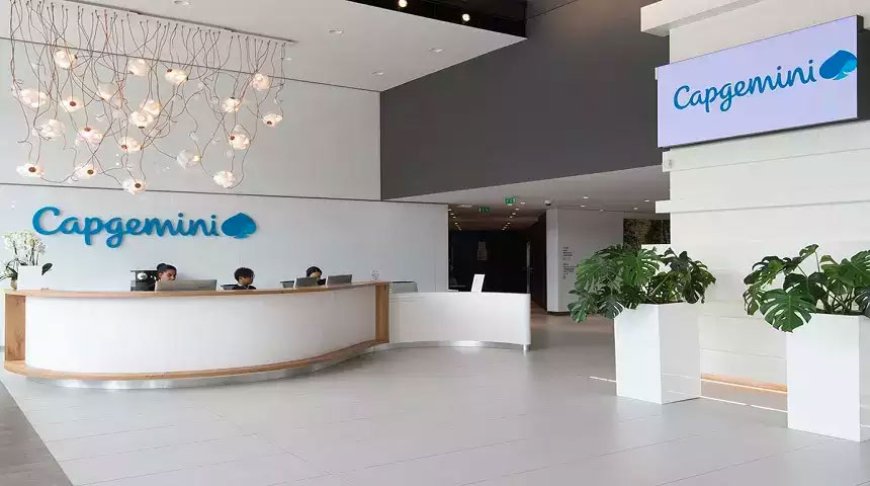 10. WIPRO - Wipro, a multinational with headquarters in Bangalore, has a brand worth $6.3 billion, up 48% from the previous year. the record of the share was high in 2021.
What's Your Reaction?