TOP 20 CONTROVERSIAL MOVIES OF BOLLYWOOD
The level to which Bollywood seems to be entertaining and enjoyable to the same level it is controversial too. For us, they may seem to be normal and okay to watch but for others, it may not be. So, here's a little discussion on the top 20 controversial movies of Bollywood:
The level to which Bollywood seems to be entertaining and enjoyable to the same level it is controversial too. For us, they may seem to be normal and okay to watch but for others, it may not be. So, here's a little discussion on the top 20 controversial movies of Bollywood:
1. Padmavati, 2018
Since it was believed that there was a love scene between Rani Padmini and Alauddin Khilji, certain Rajput factions, especially the Karni Sena, objected to and protested the movie. Nevertheless, they were mistaken, and the movie went on to become a box-office success with crores of earnings.
2. Laal Singh Chaddha, 2021
The film, an authorized adaptation of the cult classic Forrest Gump, tells the touching tale of Laal, a straightforward guy with an intellectual impairment but the largest heart. Laal continues on and participates in several significant incidents as time passes, developing strong relationships with everybody he encounters. The film, which was co-starring Kareena Kapoor Khan and was directed by Advait Chandan, was the greatest target of the Boycott Bollywood campaign, which contributed to its low BO result. The movie is now available to stream on Netflix.
3. Laxmii, 2021
The narrative of a guy who, while on a vacation to his hometown, becomes haunted by the soul of a transgender person out for vengeance is told in the horror flick starring Kiara Advani and Akshay Kumar. The film had problems since it painted the transgender community in a negative light; finally, the name of the production had to be changed from Laxmmi Bomb to Laxmii because certain religious organizations objected to the former. Immediate broadcast of the film on Disney+ Hotstar.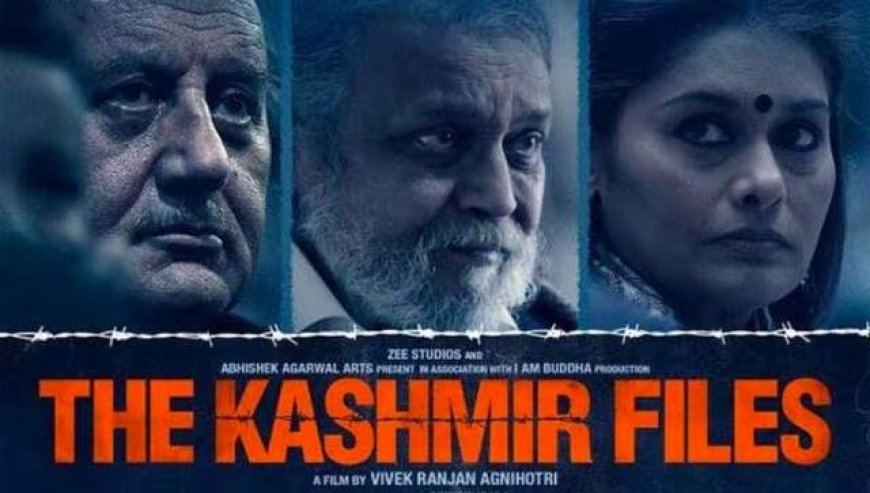 4. The Kashmir Files, 2022
The film is about a college student named Krishna who, while attempting to learn the truth behind his parents' murder in Kashmir, stumbles upon a web of blood, deceit, and political mudslinging as the exodus of Kashmiri Pandits turns into one of the most brutal and heartbreaking chapters in Indian history. The film claims to accurately depict one of the largest genocides in history. The film, which was directed by Vivek Agnihotri and includes Anupam Kher, Pallavi Joshi, and Darshan Kumar among others, has been making headlines ever since it was released; the newest arrival being its appearance at IFFI Goa. The movie is accessible on ZEE5.
5. Kantara, 2022
Kantara finally debuted on OTT last month amid weeks of speculation about when and where. Varaha Roopam, the lead song, was first dropped from the OTT version due to copyright difficulties but was later included back in. The narrative of a Kambala champion who has issues with an honorable DRFO officer named Murali is told in the Kannada blockbuster that has been shattering BO records one after another. The film, which was set and shot at Keradi in coastal Karnataka, is directed by Rishab Shetty, who also serves as the main character in it. Now streaming on Amazon Video.
6. Brahmastra: Part One- Shiva, 2022
This magical drama is now accessible on Disney+ Hotstar after igniting the box office. When the magnum opus, directed by Ayan Mukerji and starring real-life duo Ranbir Kapoor and Alia Bhatt, showed Ranbir's figure walking inside a temple while wearing flats, it caused controversy. Ayan Mukerji quickly clarified the situation, though, and the movie continued to make Box-Office cash machines ring. The movie's second act is anticipated to begin production the following year.
7. Shorgul, 2016
An Indian political film with a star-studded ensemble cast that includes Jimmy Shergill, Ashutosh Rana, Anirudh Dave, Narendra Jha, and Sanjay Suri, was directed by Pranav Kumar Singh and Jitendra Tiwari. The characters in the movie appeared to be based on actual Uttar Pradesh politicians, prompting calls for its suspension in the UP.
8. Sins, 2005
The film was based on a true story in which a Catholic priest was drawn to a young woman; it contains a few shocking sequences. Indian Christians raised objections to the film, which was given an A rating by the censor.
9. Water, 2005
The movie tells the tale of a period of British occupation when child marriage was prevalent. The 2005 film Water was well-received by critics and garnered a number of accolades and prizes, but controversy dogged the production. The primary actors are John Abraham, Lisa Ray, Seema Biswas, and Sarala Kariyawasam.
10. Boom, 2003

Director Kaizad Gustad Katrina Kaif, one of today's most popular actresses, made her film debut in Boom, which also included seasoned performers like Amitabh Bachchan, Gulshan Grover, and Jakie Shroff. Owing to its explicit themes, the film generated controversy.
11. Black Friday, 2007
Anurag Kashyap made the highly lauded film Black Friday, which is inspired by the 1993 Bombay bomb, but the Indian Censor Board forbade it for three years. Prominent actors include Kay Kay Menon, Nawazuddin Siddiqui, Pavan Malhotra, and Aditya Srivastava.
12. Bandit Queen, 1994
The 1994 film Bandit Queen is centered on Phoolan Devi, a bandit. The movie won several accolades, like as the National and Filmfare Awards, yet it additionally generated controversy by depicting the caste system. Phoolan Devi is played by Seema Biswas in Bandit Queen (1994).
13. Paanch, 2001
Paanch, a 2001 film by Anurag Kashyap, was leaked in 2010. This is inspired by the true tale of a rock band with 5 people who struggled with drug, sex, and smoking addiction. Prominent actors include Tejaswini Kolhapure, Joy Fernandes, Aditya Shrivastava, Kay Kay Menon, and Vijay Maurya.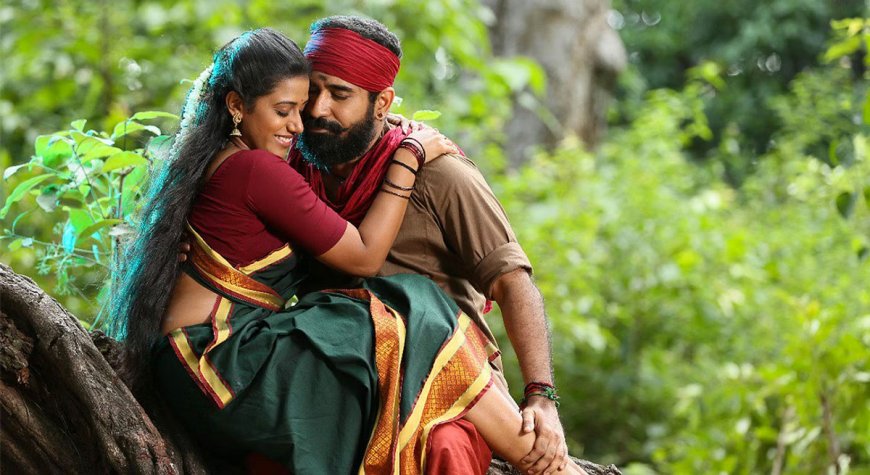 14. Kaali, 2022
The Divine Kaali movie poster, which depicted her lighting up over a rainbow background to represent the LGBTQ community, drew a lot of criticism online. On Twitter, the filmmaker clarified that the movie's storyline "revolve[s] around the events that take place one evening, when Goddess Kali comes and take a stroll on the streets of Toronto," yet she was accused of offending religious sensibilities, and a formal complaint was also made against her.
15. Ramleela, 2013
Sanjay Leela Bhansali is the writer and director of the sad romantic action movie Ram Leela. Ranveer Singh and Deepika Padukone play the two main characters in the movie. Thereafter, a group of activists filed a case against the director at the Delhi High court to show their fervent opposition. As a consequence, before the film's debut, the title was altered to Goliyon Ki Raasleela - Ram- Leela.
16. Oh My God (OMG), 2012
The attachment to religious feelings among Indians cannot be separated. Similar events occurred when a controversy erupted over claims that the 2012 movie Oh My God offended Hindus' religious sensitivities due to the ceremonies it represented. The producers were in a bind since it was not favorably received.
17. Dirty Picture, 2011
There was a time when Vidya was receiving all the awards in line because of her bold movie choices. She was a riveting talent who managed to make headlines with her impeccable performances. The Dirty Picture is one of the most controversial movies in her filmography. It was based on the life of Silk Smitha. The posters were bold and provocative and did not go down well with the family of the yesteryear actress. There were instances wherein a legal notice was sent to the makers of the film by Silk Smitha's brothers as the content being shown irked them.
18. Lipstick Under My Burkha, 2017
When this movie was ultimately released in the cinema, there were a lot of delays splattered on it. The movie received favorable reviews from critics and prizes at a few film festivals, including the Oxfam Award for Best Film on Gender Equality. The CBFC, however, objected to the provocative material in this movie aimed at women. The video provided some insight into the topic of female life fantasies, which did not sit well with the appropriate authorities.
19. Kabir Singh, 2019
After its debut, Kabir Singh, starring Shahid Kapoor and Kiara Advani, drew harsh criticism for its sexist portrayal and glamorization of violent relationships.
20. Pathan, 2023
Hawkish Hindu groups stirred up a scandal over one of the film's songs after Padukone was spotted wearing a saffron-colored bikini in the song Besharam Rang, which equates from Hindi as "shameless color." The hardline Hindu communities were already incensed by the film's name Pathaan, a Muslim title.
What's Your Reaction?